CH Group.
Manufacturers of
Light Gauge
Steel Framing NZ
LGS Framing Solutions
for the Waikato
We are CH Engineering, Homes and Industries - we are Waikato's leading producers of LGS (light gauge steel) framing for houses, commercial applications, transportable homes, cabins, sheds and much more. We offer an environmentally friendly building solution that's cost effective and perfect for NZ's housing crisis.
Light Gauge Steel Framing NZ
The perfect material for your next project
Steel framing is a fantastic choice when it comes to:
Consented and non-consented builds
Commercial applications
Transportables
Sheds
Ceiling purlins & much more.
Our Light Gauge Steel is user friendly, precise, easy to transport, extremely strong, long lasting and to top it off - fully recyclable!
Servicing Hamilton, Cambridge, Te Awamutu
& the rest of the Waikato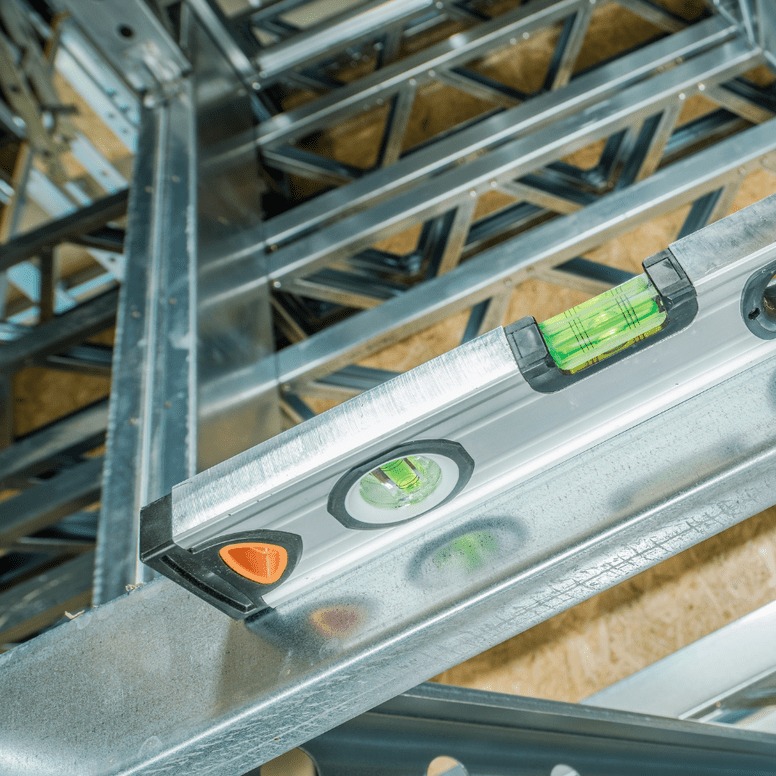 HOMES
Our skilled team can build your dream home from the ground up with the advantage of an on-site LBP
Steel Framing is the
perfect substitute for timber
Our Light Gauge Steel has a huge variety of different uses and applications. We'd love to hear what you would like to use it for - so if you have any questions, please feel free to get in touch with our helpful team.
Steel > Timber
Building with steel is becoming the preferred building solution for the future. Many of New Zealand's leading builders are switching from timber to steel for house framing, and there are sound reasons for it.
Steel framing is:
Affordable
Environmentally friendly
Durable
Easy to work with
Recyclable
Cheap to transport
And fast to assemble
33%
Faster
Using steel as a construction material means much faster construction times. This is due to the ease of assembly with Lego like building kits.
100% Recyclable
Steel can be reused over and over with no negative effects on it's structural properties, making it a more sustainable option
66%
Lighter
Steel framing is incredibly light when compared with wood. This makes it very safe for builders to work with and also easy to transport.